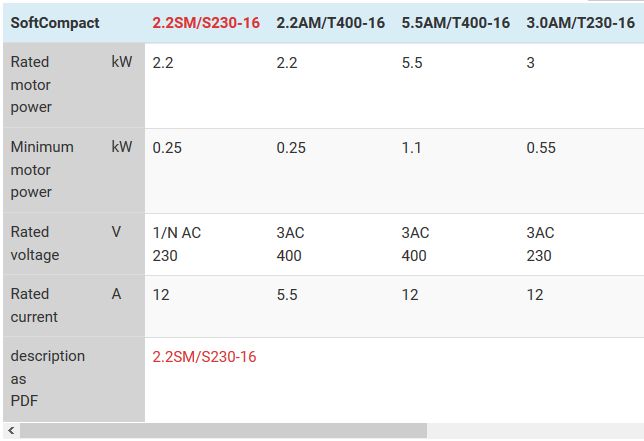 What is a soft starter?
A soft starter is an electronic motor control device for the soft start and stop of three-phase induction motors.
The motor voltage is adjusted with a phase control by a ramp function. The supply frequency of the motor remains identical to the mains frequency.
With soft starting, the initial voltage (= starting torque) and the voltage rise (= acceleration) are adjustable.
During soft stop, the voltage is reduced with a ramp function.
All KIMO® soft starter (soft start & soft stop) in an overview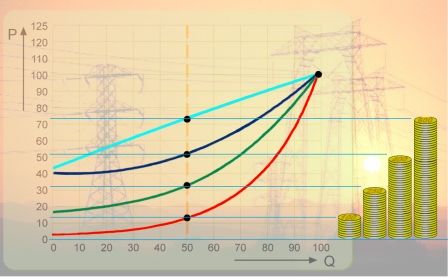 Applications
Soft start and soft stop devices are used wherever motors – as mentioned above – need to be started or slowed down gently. Pumps and conveyor belts are perhaps obvious examples.
However, the following articles also show other areas of application:
Start attentuation (AM) and soft starters (SM, SM2)
0.5 – 7.5 kW
Features
1- or 2-phase controlled
AM : Start attenuation with bridging relay
SM : Soft start with bridging relay for single-phase capacitor motors
SM2 : Soft start with bridging relay and soft stop
Switch-on torque and run-up voltage ramp separately adjustable
Module housing for mounting on 35 mm DIN rails. Very compact version with a width of 45 mm.
With integrated bridging contactor
Easily retrofitted
Can be used as a combined soft-start and injection brake using the electronic brake modules LEKTROMIK B1
Application
Conveyor belts
Packing equipment
Long-travel drives for cranes
Compressors
Heat pumps
Vibration transporters
Machines with gearbox, belt or chain drives
Special version for pole-change motors
   Show SoftCompact® AM (Start attentuation), SoftCompact® SM (Soft starters) details
Soft start and soft stop
4 – 2000 kW
Features
3-phase control
Wide voltage range 3AC 110 – 500 V or 3AC 220 – 690 V
Ramp-up time, ramp-down time and starting torque adjustable
Ramp-up times up to 100 s possible
Can be combined with electronic DC injection brakes
Current limit and upgrading with special functions
Control of external bridging contactor
Can be used as voltage controller
S2: Option I2 integrated
SD2: "Delta" connection (6 motor cables)
Application
Pumps
Fans and compressors
Refrigeration compressors
Conveyor belts
Grinding machines
Saws
High speed and high load belts
Drives with pole-change motors
Machines with gearbox, belt or chain drives
Centrifuges