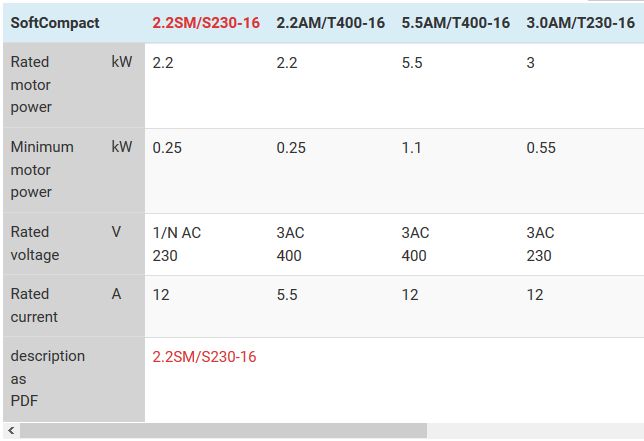 How does a frequency inverter work?
A frequency inverter is the appropriate motor control device for continuous speed adjustment.
In contrast to the soft starter, it does not operate the motor rigidly on the mains at a constant frequency, but regulates both the operating voltage and the operating frequency and can therefore run the motor energy-efficiently over a wide speed range.
A regenerative frequency inverter also offers the possibility of recovering the braking energy, i.e. feeding it back into the supply.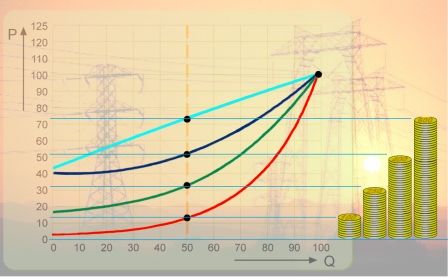 Applications
Frequency converters ensure an increase in motor efficiency in part-load operation. They offer the possibility to control the speed of the motor.
But the benefits are not limited to this area, as the following articles illustrate:
Frequency inverters
AC 110 – 480 V / 1.5 – 30 kW
Features
Self optimizing PWM without a fixed switching frequency with the following advantages:
‣ Low motor noise
‣ High starting torque
‣ Optimum smooth rotation at very low speeds
DC braking possible without a braking chopper
Control voltage derived from DC link:
‣ Operation at 80 V and above
‣ Controlled braking possible during supply disturbance
‣ Supply from DC source possible
Easy to service, all control connections pluggable
No parameter setting necessary
Space for customized options:
‣ Technology board
Applications
Speed variation for all types of three-phase induction motors
Low-noise flow control of pumps and fans
Refrigeration compressors
Transport technology
Positioning drives with cyclic acceleration and braking
Regenerative frequency inverter
3AC 200 – 480 V / 4 – 200 kW
Features
Self optimizing PWM without a fixed switching frequency with the following advantages:
‣ Low motor noise
‣ High starting torque
‣ Optimum smooth rotation at very low speeds
Regenerative / no braking chopper required
Control voltage derived from DC link:
‣ Operation at 80 V and above
‣ Supply from DC source possible
Easy to service, all control connections pluggable
No parameter setting necessary
Space for customized options:
‣ Technology board
Applications
Speed variation for all types of three-phase induction motors
Low-noise flow control of pumps and fans
Dynamic drives
Positioning drives with cyclic acceleration and braking