Unfortunately this year the Hanover fair had to be postponed caused by the Covid-19-preventive measures.
Therefore the "my eFuture" project had to be cancelled in this year!
Braking chopper TRANSOMIK® 11BC1 with customized brake voltage threshold in action: "Overvoltage protection of a power supply unit in a winch drive".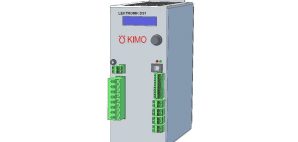 New Kid in Town:
The new LEKTROMIK® DS1 is forthcoming – a combined soft-start and braking device!