Here you will find a comparison of the technical details of all KIMO® frequency inverters.

The products of the TRANSOMIK® U1 series are frequency inverters in the ranges AC 110 – 480 V / 1.5 – 30 kW.
The TRANSOMIK® U2 series represents regenerative frequency inverters for the ranges 3AC 200 – 480 V / 4 – 200 kW.

An overview of the respective application areas of the product series can be found in our general overview.
All products in an overview: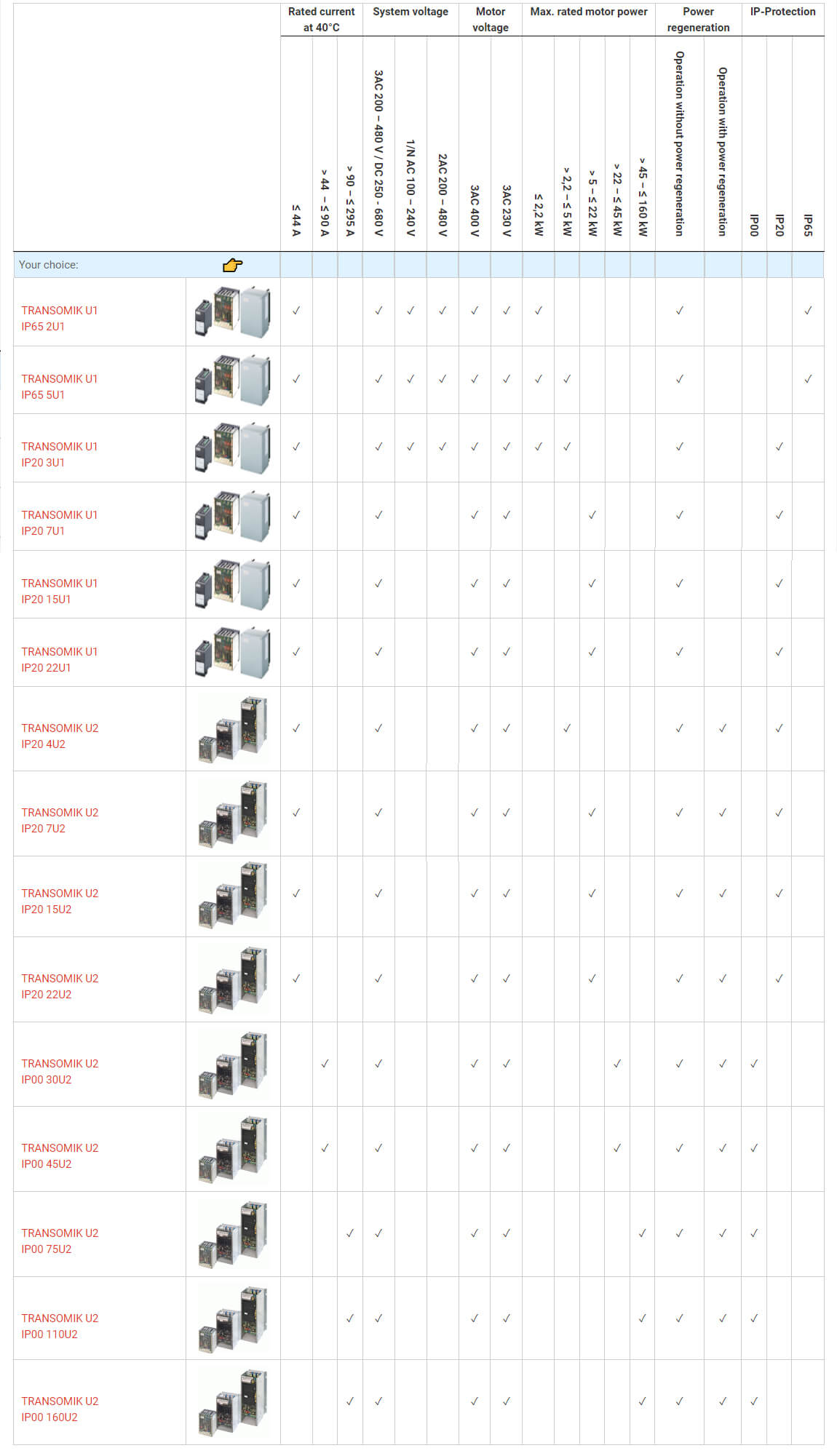 Available products:
In the first (coloured) line, click on the application data you know. A selection of suitable devices is automatically displayed.